GAMBARAN PELAYANAN FARMASI KLINIK OLEH PETUGAS DI RUANG FARMASI PUSKESMAS ALOSIKA KABUPATEN KONAWE
Keywords:
Keywords: Clinical Pharmacy Services, Pharmacy Room Officers, Alosika Puskesmas
Abstract
Puskesmas is a basic health service facility that organizes efforts to maintain health, improve health (promotive), prevent disease (preventive), cure disease (curative), and health recovery (rehabilitative), which are carried out in a comprehensive, integrated and sustainable manner. The Alosika Puskesmas in Konawe Regency is one of the agencies that actively provides pharmaceutical services to the community which is managed directly by a pharmacy assistant. The scarcity of professional staff has caused several professions other than pharmacy to help provide pharmaceutical services. This has great potential to trigger various kinds of errors in service administration, especially clinical pharmacy services.
The purpose of this study was to find out the description of clinical pharmacy services by officers in the pharmacy room at the Alosika Puskesmas, Konawe Regency. The research method was carried out using observational or direct observation in the field. The object of observation is all pharmacy staff who provide clinical services within a period of two months.
The results of the study can be concluded that Prescription Assessment and Services are running quite optimal, Drug Information Services (DIS) are running less than optimal, Counseling is not running optimally, Drug Side Effects Monitoring (DSEM) is not running optimally, Drug Therapy Monitoring (DTM) is not running optimally, and Evaluation of Drug Use (EDU) is Not Optimal
References
Hamid, 2007. Metode Penelitian Kualitatif. Jakarta: Alfabeta.
Hidayanti Erika, 2017. Gambaran Pelaksanaan Pelayanan Farmasi Klinik di Rumah Sakit X. Jakarta: Universitas Islam Negeri Syarif Hidayatullah.
Norcahayanti, 2020. Evaluasi Pelayanan Kefarmasian di Puskesmas Kabupaten Ponorogo.e-journal.uin.malang.
Permenkes RI Nomor 74 Tahun 2016 Tentang Standar Pelayanan Kefarmasian Di Puskesmas.
Permenkes RI Nomor 43 Tahun 2019 Tentang Pusat Kesehatan Masyarakat.
Rosela, Pamudiata, 2021. Impelementasi Pelayanan Farmasi Klinik di Puskesmas Kabupaten Pasuruan: Universitas Jember.
Septiany, 2021. Optimalisasi Pelayanan Kefarmasian melalui Pencatatan Pembekalan Farmasi di UPTD Puskesmas Waworete Kabupaten Konawe Kepulauan. Konkep: BPSDM SULTRA.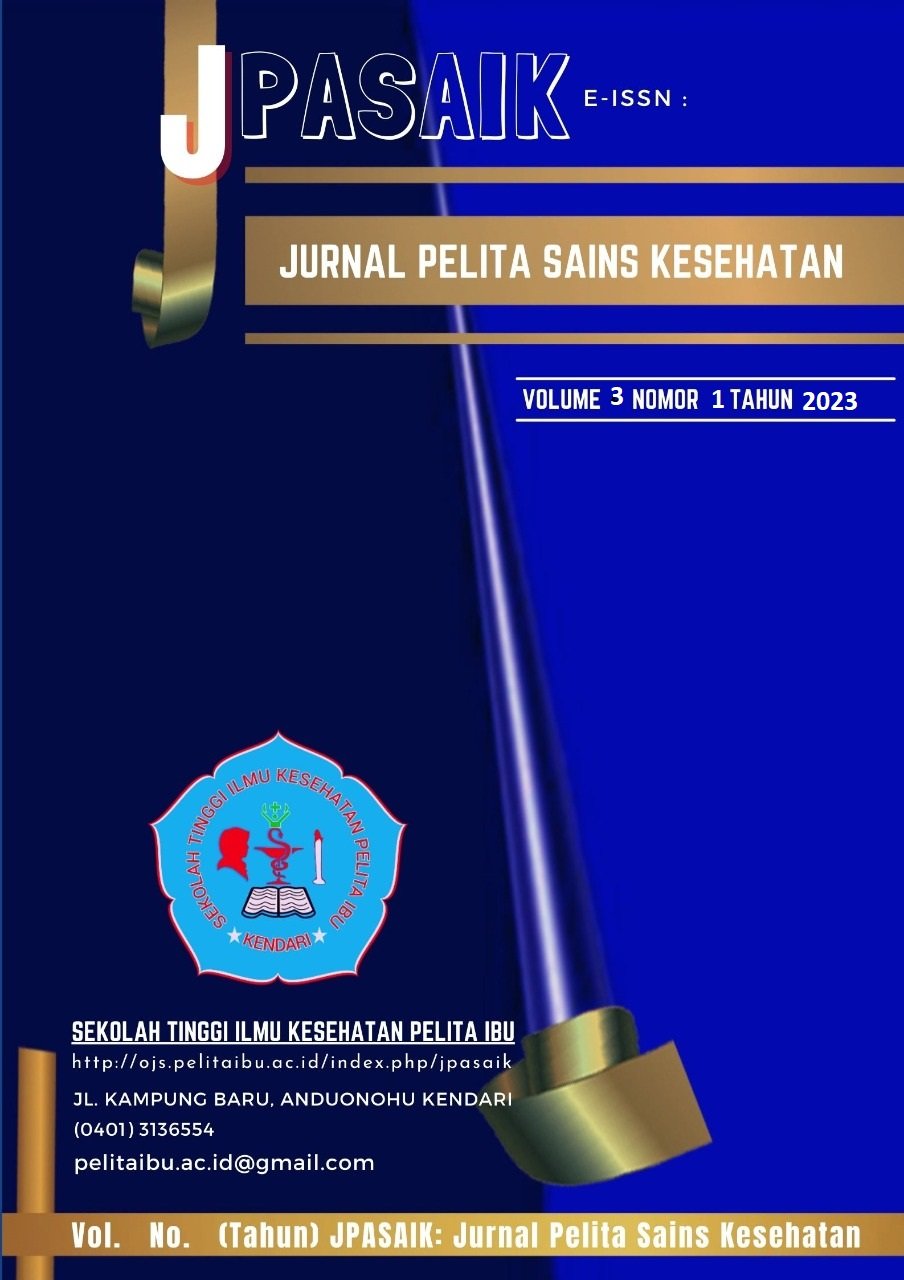 Downloads
License